Activity
Home
All
,
Portfolio News
Lunera Lighting gains funding, launches LED lamps for CFL and MH sockets
Via Ledsmagazine.com:
The startup lighting company will use funding to push new replacement lamps designed to work in fixtures with existing fluorescent and metal-halide ballasts, enabling simple SSL adoption.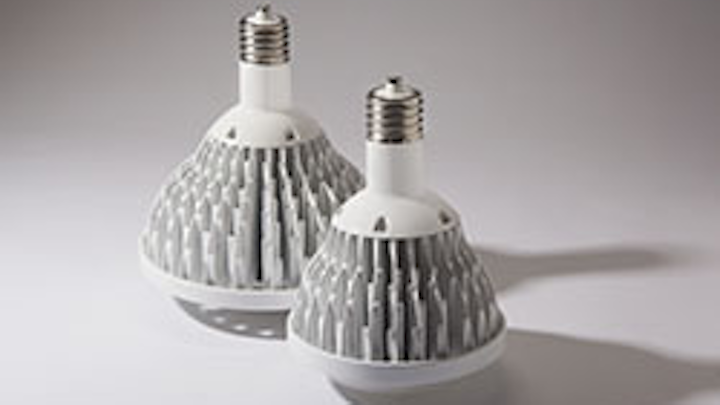 Lunera Lighting has announced new debt financing of $5 million from Opus Bank as the solid-state lighting (SSL) company attempts to make the transition from a startup to an established player in the lighting market. The company has simultaneously announced a new retrofit-lamp technology that it calls BallastLED, which is focused on producing lamps that can work on a plug-and-play basis in fixtures with installed ballasts for compact fluorescent (CFL) and metal-halide (MH) lamps.
The new financing will both help fund the BallastLED product development and allow Lunera to continue to push for broader adoption of its other SSL products. "The progression from a venture financed startup to a debt-funded company is a rite of passage that we are excited to have earned through the successful management of our business," said Doug Schendt, Lunera CEO. In the past the company has been especially focused on planar troffer fixtures with adaptive control and network features added through third-party partnerships. The company has also offered fixtures for EMerge Alliance DC-powered applications.
"Lunera has grown 70% annually for the last four years and this capital will allow them to continue their rapid expansion," said Kevin McBride, senior managing director of technology banking at Opus Bank. "Opus Bank is focused on providing capital financing to entrepreneurs, small and mid-sized businesses, and professionals who have the vision to expand and grow their companies, and need a partner for growth. We found that Lunera has an exciting vision, an experienced and talented management team, and an impressive product roadmap."
BallastLED concept
That future vision will at least in part be a substantial departure from what the company has done in the past. The BallastLED initiative is designed to allow simple replacement of ballast-powered CFL and MH lamps, even one lamp at a time as the legacy lamps reach end of life.
The so-called plug-and-play replacement means that Lunera had to engineer a driver integrated in the replacement lamps that can work with the legacy ballast output. Such an approach has been seen in some LED-based tubes intended as linear-fluorescent replacements. But more commonly, LED tubes require the removal of the existing ballast from a fixture before an LED tube can be installed.
Without question, an LED lamp that works with an existing ballast can simplify an SSL transition. But there are two major drawbacks to such products. First, the legacy ballasts remain potential causes of failure when left in a fixture even if the LED lamp draws far less power than the lamp it replaced. Furthermore, ballasts do not have a rated life that can match LED lighting. The Lunera product will be rated for 50,000 hours of lie.
The second issue centers on efficiency. There are losses in the ballasts. A retrofit that leaves the ballast in place will always use more energy than one in which the ballast is removed or the entire fixture is replaced. Clearly, however, Lunera believes that simplicity of an upgrade can win it business with the BallastLED product lines.
"There are more than eight billion light bulbs currently deployed in the US," said Tom Quinn, Lunera vice president of sales and marketing. "Over 70 percent of the energy they consume comes from bulbs that operate off of electronic and magnetic ballasts. Since LEDs are inherently incompatible with ballasts, the adoption of LED bulbs into this large and important market segment has been non-existent to date. BallastLED technology solves this problem by giving end users the freedom to easily convert existing lighting infrastructures to LED in the most cost-effective way possible."
New Lunera products
For the CFL segment, Lunera has a new product family called Helen. The lamps are designed to replace 4-pin G24-series products that range from 26W to 42W. There is also a product that can replace 2-pin G24d-series 26W lamps. The 13W Helen lamps will offer five times the life of the CFL legacy lighting, according to Lunera. Lamps will be available in 2700K, 3000K, 3500K, and 4000K CCT versions with a CRI of 84.
Meanwhile, the new Susan Lamp Pro and Junior families will include products to replace 175W, 250W, and 400W MH lamps with a screw base. For 400W replacements the 167W Pro model delivers 15,000 lm and the 102W Junior model delivers 10,000 lm. The MH replacements are 4000K CCT lamps with a 70 CRI.