Activity
Home
Via Inman.com:
Insights from Imprev's Bill Yaman
Bill Yaman is head of business development and sales at marketing technology firm Imprev, which serves more than 150,000 agents and brokers in the U.S., Canada and Europe.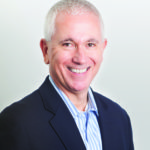 Bill Yaman
In April, Imprev automated the marketing for all Berkshire Hathaway HomeServices Fox & Roach Realtors listings by pulling data from the brokerage's customer relationship management platform to create and distribute a single-property website, virtual tour and YouTube video for each listing.
Agents don't have to lift a finger. Even when the asking price or other key details change, they are automatically updated for the life of the listing.
Yaman will be onstage July 16 at Real Estate Connect San Francisco, on the Broker Success Track "Systems Setup" panel hosted by Joseph Rand of Better Homes and Gardens Real Estate Rand Realty.
Inman: What's the most disruptive force changing the economy and consumer behavior and why?
Why is it so hard to make the transaction seamless?
A look at the obstacles facing the industry and one vision for the future READ MORE
BY: The "Internet of Things": A world where everyone and everything is connected. We're going to see innovations we can't even imagine today directly affect our daily lives in both subtle and profound ways.
The movement towards embedding sensors in everyday objects and devices that can independently transmit data over high-speed networks will be highly disruptive to many industries, including real estate.
Smart appliances or thermostats just scratch the surface of the impact inside the home as we see the emergence of automated machine-to-machine (M2M) communications.
Imagine in the very near future intelligent homes that will house a "system of systems," where automated resource management — electricity, gas, solar, wind, geothermal, water and even waste — will benefit from learning how we live to help us lower our living costs and minimize our impact on the environment.
These systems won't change consumer behavior as much as they will learn from our behavior to adjust and optimize.
And the impact on the real estate business could also be significant. Imagine your home scheduling its own showing appointments, sending reminder notices to agents and prospective buyers, then making sure the house smells like fresh-baked cookies when they arrive.
Or what if your For Sale sign could send text messages as a prospect drives by, specifically crafted to appeal to the demographic profile it composed using a camera that scanned the make and model of the car, as well as estimating the age and sex of the driver?
Does that last one sound far-fetched? There are ATM machines developed by a company called Kombi that can do just that today.
Inman: Every day there are more services described as "Uber for X." Do you think this trend will continue? If so, what's next? If no, why not?
BY: Absolutely.
Travis Kalanick, founder and CEO of Uber, points out that his firm is at the "intersection of lifestyle and logistics."
Isn't that exactly what real estate is?
Jeremiah Owyang, founder of Crowd Companies, nails it when he describes Uber as a "simple, two-sided marketplace of buyers and sellers."
Uber has no inventory, no warehouses and no distribution centers, which means it has eliminated the overhead that most traditional business models require to operate.
Isn't this also true of real estate? Real estate seems prime for an Uber-type disruption. Uber eliminated the friction for consumers in securing quick, transparently priced transportation from Point A to Point B, with superior customer service and no surprises.
In real estate don't we have the same thing? We have the friction of a home purchase that often makes getting from Point A to Point B for the average consumer challenging if not perilous.
Should anyone be surprised if someone takes the Uber business model and reframes real estate as a "cheaper, better and faster" experience by completely reinventing a process to take the consumer on a frictionless journey from Point A to Point B? It's coming: I don't know when and I don't know how, but it seems almost inevitable.
Inman: What's the one trend you're keeping an eye on for 2015 and why?
BY: We're focused on the adoption of intelligent automation by real estate franchises and large brokerage firms.
We rolled out an intelligent, automated marketing system with Berkshire Hathaway HomeServices Fox & Roach Realtors earlier this year that is driven by business rules that are unique to Fox & Roach. For tens of thousands of listings, the system automatically determines what marketing content should be created, what data it should include and where it should be deployed.
We expect rapid innovation in this area as other firms create their own solutions for intelligent automation. These solutions will give brokerages the ability to control their brand and message across all communication channels, independent of agent adoption.
Inman: What is the one thing real estate needs to do to innovate on the consumer experience?
BY: How about, as an industry, we actually do what we said we would do almost 20 years ago?
Gary Keller got it right when he says we have to make the consumer experience better. So let's focus on the No. 1 thing that nearly everyone remembers about his or her homebuying experience: the unbelievable stack of paperwork that was created.
In 1997 the first Real Estate Connect promised a "digital real estate transaction." Fast-forward to nearly two decades later and we still have a mountain of paper. It's nice to talk about making buying a home as easy as getting a latte, but to do that, can we first get rid of the mole hill before we try to tackle a mountain?
Going digital shouldn't be the exception for a real estate transaction, it should be the rule. We do that, the consumer experience just got better, a lot better.
Inman: What's the most important takeaway of your talk at Real Estate Connect?
BY: The real estate industry needs to stop being a laggard in technology adoption.
Consumers demand better service. Period.
Technology is the linchpin to providing exceptional customer service. It's time to embrace it.